It is a wrong belief that honeymoon starts when you land at a destination. Honeymoon starts when you start to travel. There is always a problem when it comes to travelling; people hate to travel for long. How about starting your honeymoon during your travel? We have a solution that includes iconic destinations for your honeymoon, romantic journey in a luxurious train, all amenities and services inside the train and most importantly, you would have an unforgettable honeymoon experience as you travel in your moving palace.
This article talks about luxury trains in India especially for romantic honeymoon travel. You can pick one as per your wish.
Maharaja's Express
This train takes you on a world class luxury train travel. This train has won luxury train award three times. There are different types of tours ranging from 3 nights to 7 nights. The most recommended tour for honeymoon couples is the Heritage of India tour. This tour covers Taj Mahal, Jodhpur, and Lake Pichola, Ajanta caves, Ranthambore, Jaipur and others. You can choose a lavish suit and enjoy a pampering journey which includes game coach, bar, restaurant, spa, lounge, internet, satellite TV and many other services and amenities inside the train.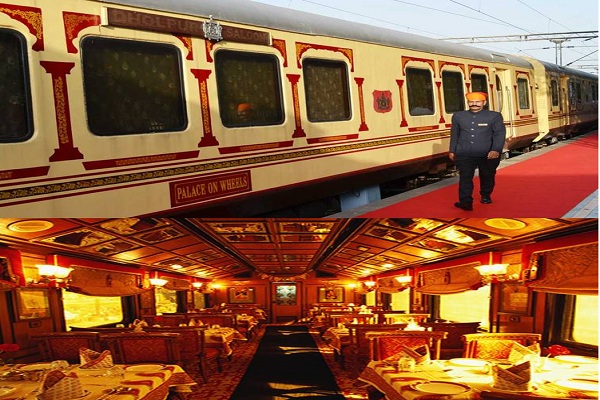 Palace on Wheels
It is a very common train when it comes to luxury category. When you mention luxury train travel in India, the first phrase that you would hear is Palace on Wheels. It is a royal styled train that is decorated like the palaces in Rajasthan. It takes you on a tour throughout Rajasthan including sand dunes, forts, palaces and others. Another iconic place that you would be visiting is Taj Mahal. The suites are fit for kings and you would be enjoying many services and amenities like lounge, bar, souvenir shops, spa, satellite TV, personal assistant, restaurant and many others. The tour lasts for 8 days and 7 nights.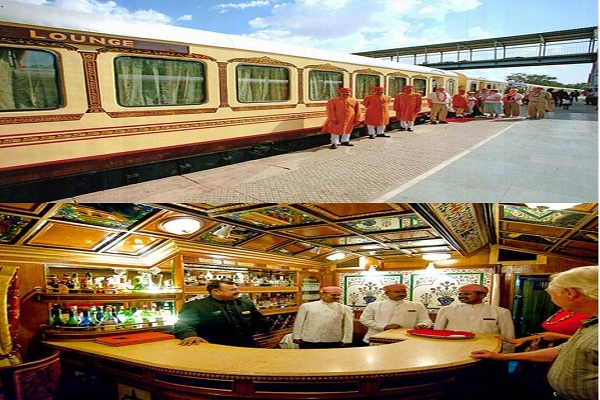 Royal Rajasthan on Wheels
Do you want something more lavishing than Palace on Wheel? Allow me to present the most luxurious train in India, the Royal Rajasthan on Wheels. All suites are decorated like old palaces with a modern touch. You can experience the hospitality of a royal place. The tour takes you to many ancient forts, temples, sand dunes and other culture filled areas and, of course the Taj Mahal. This train has almost all special services and amenities inside it. Top notable services and amenities are bar, lounge, separate bathrooms, ancient styled upholstery, restaurant, spa and many others. The train runs only during a specific season and it is better to pre-book your tickets at least three months ahead of your honeymoon date.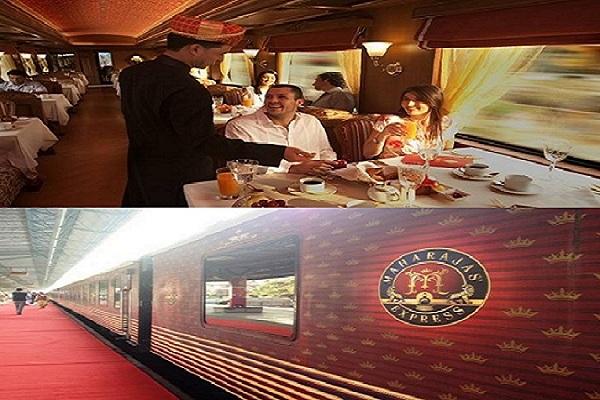 There are a lot of luxury trains that run in India. But, above stated ones are best suited for honeymoon couples. Before booking the tickets, learn about the dates, time of travel and other details. These trains tend to run full mostly. Thus, try to register your tickets well before your travel date.
Happy luxury honeymoon ahead!