Now that summer has officially arrived, it's time to cool off at the theater and check out the most anticipated films of this summer.
Here is the top five:
1. Tammy
Opens: July 2, 2014
Rated: R
Genre: Comedy
Melissa McCarthy (Bridesmaids and The Heat) and Susan Sarandon (Thelma and Louise and Stepmom) bring the audience to tears from laughter with Tammy. Tammy follows Melissa McCarthy and her hard-drinking grandmother, played by Susan Sarandon, as they embark on a road trip after McCarthy loses her job at a fast food restaurant and finds out her husband has been unfaithful. McCarthy co-wrote the scripts with her husband, Will Ferrell is one of the producers, and the supporting cast includes Sandra Oh, Kathy Bates, and Dan Akroyd. It's safe to say this movie is promising to be a winner.
2. Planes: Fire and Rescue
Opens: July 18, 2014
Rated: PG
Genre: Action/Adventure Animated
The sequel to Cars spin-off Planes, this new movie follows Dust Crophopper (Dane Cook) as he pursues his dream to become a fire and rescue plane in 3D. This trailer brings more energy, wit, and comedy than most other animated films, thus this looks like it will be a surefire hit for the little ones. Missed the first one? Be sure to check it out at http://www.direct2tv.com/.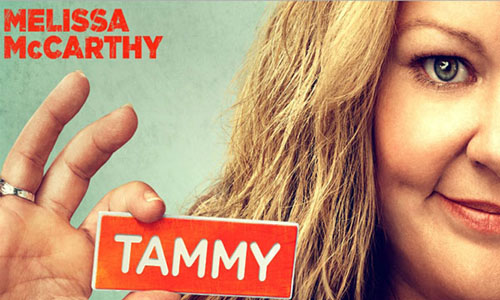 3. Guardians of the Galaxy
Opens: August 1, 2014
Rated: PG
Genre: Action/Adventure
This is probably the most anticipated superhero film of this year, for Marvel's film looks boldly visionary and incredibly unique. This movie is set deep in space, where every character is just as untrustworthy as Hans Solo. The film follows Peter Quill, an adventurer who stole a mysterious orb and is now running for his life from the orb's owner, Ronan. From the looks of the trailer, this movie puts all other upcoming superhero films to shame.
4. Lucy
Opens: July 25, 2014
Rated: R
Genre: Action/Adventure
One of Europe's premier genre filmmakers, Luc Besson brings Lucy, a film following a futuristic drug world where Scarlett Johansson, a drug mule, accidentally ingests some of the drugs, which turn her into a superhuman killing machine. Caught up in the dark world, she turns the tables on her captors by acting on her warrior impulses. Most of the details have been kept under wraps, however, due to Besson's credits, this film could top the charts.
5. And So It Goes
Opens: July 18, 2014
Rated: PG-13
Genre: Comedy
Diane Keaton (Father of the Bride and Because I Said So) and Michael Douglas (One Flew Over the Cuckoo's Nest and Wallstreet) star in this film about a self-centered realtor (Douglas) who is looking to retire in peace and quiet. When his estranged son abandons his daughter, Douglas is forced to care for his granddaughter. At first, he tries to pawn her off to his determined, yet loveable neighbor (Keaton) and resume his solitary life. But, as the move continues, he learns to open up his heart to life, love, and family.