With a personality and character of its own, Mumbai offers something unique every time you visit. For every individual, it can have different meaning and attributes as per his/her own experiences. We all are familiar with how fast is Mumbai's lifestyle changes. But not many know about the beauty of this film city.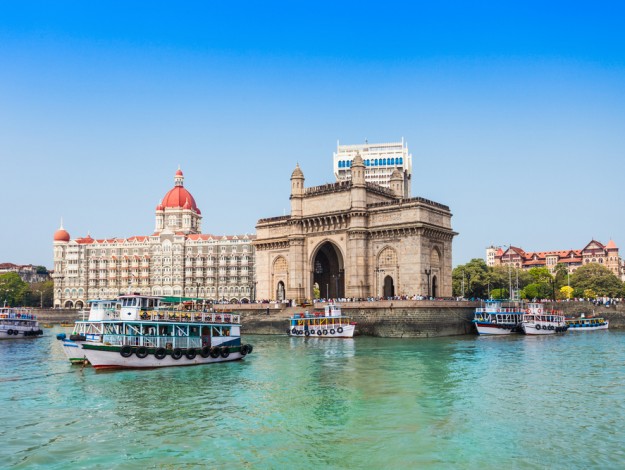 Whether you're living in the city or visiting it for the first time, there are a lot of things that must not miss. Here are a few things that one can enjoy and experience in the city of dreams. You may perhaps realize your dreams on your personal escapade.  
Cycle at Sanjay Gandhi National Park:  One of the most peaceful yet adventurous activities you can experience is while

cycling through the 

Sanjay National Gandhi Park

. Lush green fields will not only make you breathe better but will also help in rejuvenation. You can easily rent a bicycle for Rs 20 for an hour or fully refundable deposit of Rs 200. This is one of those rare chances when you can actually admire the miracles of nature. You can also wander into Kanheri Caves or take a safari.
Sail with the Gateway club of sailing:

Situated at Colaba, this sailing club of

Mumbai

has several provisions for people who want to be closer to sea's horizon and farther from the city. Cruising around the several lighthouses and some interesting trivia about them is fun. A few splashes of water, good music, and some snacks are all that you'll need to keep you company. The club at The 

Gateway of India

also has courses for enthusiasts and amateur sailors and windsurfers.
The essence of an Irani café:

While you are in Mumbai, you definitely need to

take a break and get yourself some simple yet delightful bun maska and tea at a nearby Irani Café. There are several setups of these homely and delighted cafes. A small talk with the owner might even make you aware of the stories about generations of legacy. Even if you're tea lover or not, but this will surely get you closer to the city.
Go shopping:

From street shopping at Fashion Street to the

biggest mall in Mumbai -R City

, there are some must visit shopping destinations in the city. One can find a variety of apparel, shoes, accessories, home décor, antiques and other utility items for all types of people. Not only are these options pocket-friendly but also allow you to go that extra mile for self-love.
Indulge in some savories: Not just enjoying shopping malls in Mumbai but you must not forget to hit a bakery, a cozy café or patisserie to give yourself a treat with best croissants and rolls. You'll get the aura to sit and sink in your thoughts or invest in a conversation or maybe read your favorite book.
Listen to the waves of the shore: Walk through Marine drive, Carter Road, Band Stand or the Gateway of India to breathe in the saline wind, an essence that you will find nowhere else in the world. If you can, watch a sunrise at the Gateway of India and a sunset at Marine Drive for your day to round up.