Oregano oil can be extracted from the leaves through distillation, it is used in cooking. Contains antibacterial, antiviral, and antifungal properties. One of the powerful antioxidant. Offers many health benefits, fight against Infection and Harmful Organisms.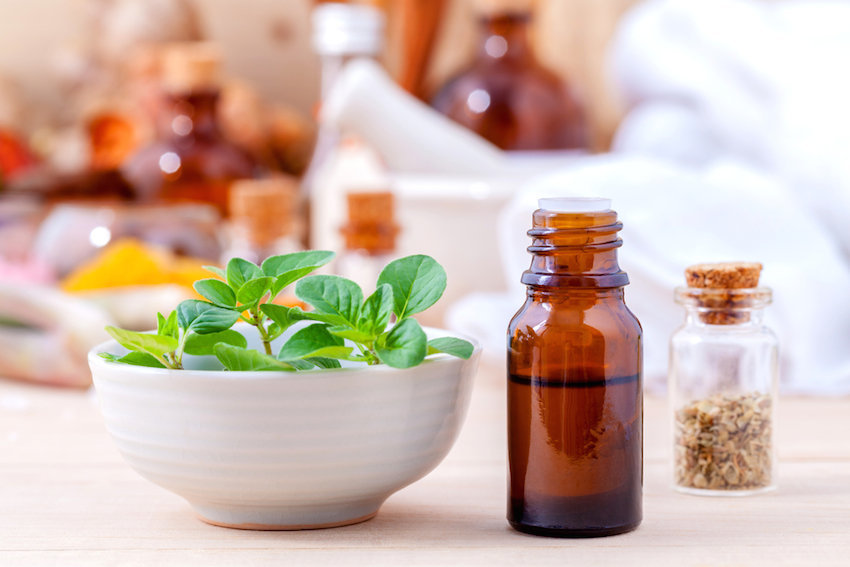 For Sinus Problems and Colds
Oregano oil has important antiviral, antifungal, anti-inflammatory, antimicrobial and antibacterial properties, It has 42 times more antioxidant abilities than apples. Relieving swelling in the nasal cavities. One of the best remedy for colds and flu.
Used to Treat Intestinal Parasites
Oregano oil and two of its components, thymol and carvacrol, Helps to reduce the growth of bacteria that cause intestinal giardia and other parasites. Mix a little amount of oregano oil in butter coconut mixture and put under the tongue. Hold it for a few minutes, then rinse your mouth well. Repeat this treatment for at least 4 times a day.
It Contains Antioxidants and Strengthens Immunity
Oregano contains phytonutrients, have antioxidant properties; a very interesting study showed that one gram of oregano has 42 times the antioxidant properties greater than one gram of apple, 30 times higher than a gram of potato and 12 times more than an orange gram. Antioxidants are important for cancer prevention and helps to boost your immune system. To get the properties of this oil is enough to keep it under your tongue mixed with another oil and  take several times a day.
Rich in Nutrients
It is fully loaded with important vitamins like magnesium and zinc and vitamins C and E. It's also rich in calcium, potassium, copper, manganese.
Soothes Sore Muscles
It contains anti-inflammatory properties, oregano oil helps to soothe sore muscles and arthritis. Mix it with another oil and massage your problem areas. Important because it has anti-bacterial properties, it can be used as a disinfectant for hands.
Health benefits of Oregano oil
Soothes bites of mosquitoes and other insects;
A few drops of oil of oregano, put in shampoo that help to treat dandruff;
Mixed with coconut oil can be applied to the skin to protect yourself from mosquito bites;
Brushing with a little oil of oregano helps remove bacteria from the mouth, helps to build strong teeth;
Help in the treatment of urinary tract infections;
Relieves respiratory infections and asthma;
Help to cure warts.