Dubai has become a tourism hub from a simple Bedouin village. The evening desert safari is the most common activity tourists engage in. It is the best way to realise the true culture of Dubai and explore the aspects of the Bedouin life. It is just as thrilling and exciting as any other activity in Dubai. It is something unique to the city and you must have an experience if you decide to visit Dubai.
Booking a Safari
Booking an evening desert safari is super easy. Most of the hotels have tie-ups with a safari company. A simple Google search would allow you to investigate the company and note down the details of the tour they usually provide.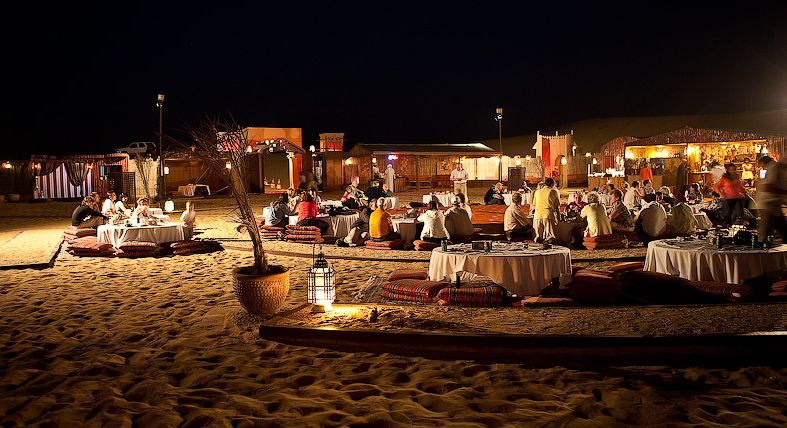 Since the particulars of the tour provided by different companies vary, it is essential that you have the knowledge of the kind of tour the particular company is in the habit of providing so as to know whether it is satisfactory for you or not.
The beginning of the Intriguing Adventure
The Safari companies usually have the provision of picking up the tourists from the hotel itself. They provide a choice between a shared car and a private car. There are several breaks during the journey too. The best part about the Dubai safari tours is that the Dubai regulations are strict about quality. Any company you choose or the set of choices you make will not be completely bad.
The Journey
All the drivers are well trained for any kind of situation. Individuals are driven to the campsite where they are invited to sit on couches and experience the Bedouin and Emirati culture. Several activities are arranged such as short camel rides, hookah smoking or henna painting, etc. Some companies also have the provision for trying out the nation dress of UAE.
The Feast
The feast is the most luxurious component of the trip. It is generally a traditional Middle-Eastern Barbecue where people are allowed to help themselves and enjoy the feast to the fullest. There are several entertainments in the process too while you enjoy the lavish array of dishes. The world famous belly dance show is also included in the Dubai city tours.
Other Details
Most safari tours start around mid-afternoon and end by night. After dinner individuals head back to their camps and are subsequently taken back to their hotels via their cars. Usually, the ride is not that bumpy on the way back as dune bashing is avoided.
Individuals who fancy drinking are allowed to purchase alcohol but the charges are additional. Dedicated photographers are present at the location too. Several companies allow their customers to purchase the photographers to preserve the memory.
Overall everything is taken care of to ensure a thrilling experience.
Visit our website dubaisafaritrips.com to book desert safari.