Those who love traveling and consider themselves as serious travelers, something like Vietnam Cambodia tour will delight you. It is no longer a secret that each country located in Southeast Asia offers curious travelers distinctive experience they barely find elsewhere. But why you should take Cambodia as another travel destination while traveling to Vietnam? Geographically both countries is close to each other. What you can enjoy in Vietnam? Vietnam offers its travelers with adorable scenery, beautiful beaches, delicious foods, religious landmarks, and even more. In addition, you have to prepare more than just a week to experience both countries.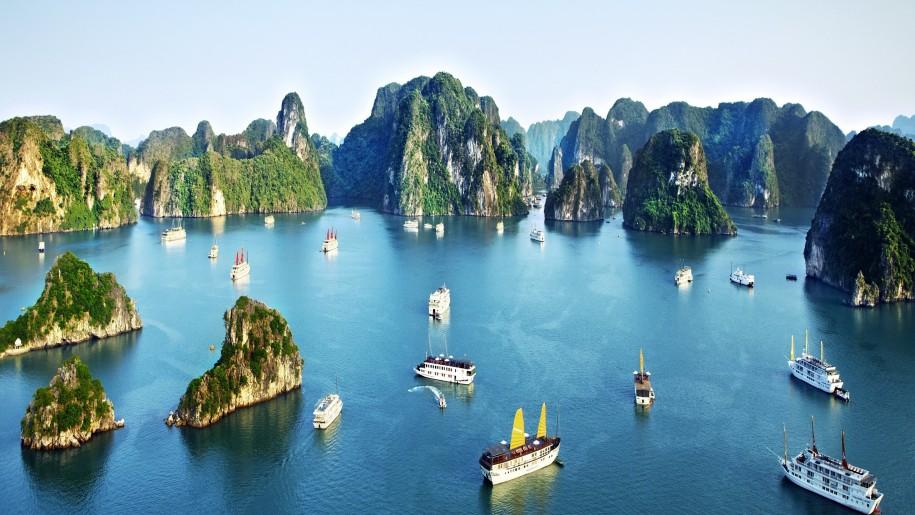 Enjoy the unique beauty of Vietnam, ensure that you travel there within May to October. Avoid the winters, in the case that you expect to travel to the North if you can't handle the cold temperature. Not to mention, the wet season that occurs from December to February. Wander around to experience the vibe of Vietnam, you can take bus for short travel destination. Plane is highly recommended. However, if you want to, get to your travel destination with train is a great idea. Travelers who appreciate richness for the food that they eat, you will enjoy Vietnam's cuisine.
Hospitality is a signature of the country, either you decide to travel to the north or the south. If you are worry about how to speak with locals, don't be. If you visit places that are considered as tourist attractions, you always find locals who are able to communicate with English. Then, how about Cambodia? Simply like Vietnam, Cambodia or the Kingdom of Cambodia will never disappoint you. There, you can experience Mekong cruise tour if you want to. The royal palace is a great place that is worth visiting. And, don't forget about the famous Angkor Wat.
Considering Vietnam and Cambodia tour, you can choose a trip package where you can spend 14 days to experience both countries. However, if you have more time ensure to pick 25 days trips package. Start from your arrival, you can take some rest at the hotel. When you think that you have all of the energy that you need, you can have dinner outside. The next day will mesmerize you. Halong Bay should be a place you never skip while visiting Vietnam for a stunning natural setting. Travelers who value old architectures, ancient town is a place to visit the next day.
You can travel to Cambodia on day 9. There, you can spend the rest of the day that you have visiting Ho Chi Minh City, Angkor Wat, and many other places. To experience the best trip while traveling to both countries, it is important to choose your travel agency right. You need a travel agency that understand places you want to visit . Then, pay close attention toward the package and the price that are given. Ensure that the cost that you pay for the trips cover anything that you need for a great trip, such as full transportation, full meal, tour guide that speaks English, and more.