Kylie Minogue's latest music video "Sexercise" is creating a big noise, not all of them favorable. The video is for the second single of her latest album Kiss Me Once and will serve as the promotional video for the album. The first single Into the Blue did not make that much of an impact, thus the decision to go for a second single.
"Sexercise," a song written by Australian songwriter and singer Sia, was produced by The Monster & The Strangerz . The first video of the song was directed by Chandelier Creative and Roman Coppola, and exclusively premiered on March 18, 2014 on Nowness. The official and complete video was directed by Will Davidson and debuted last March 19 on VEVO, getting nearly 200,000 views nine hours after its release. The promo video is chronicled by Parlophone, Minogue's record label as the "hottest workout video" ever.
But it seems that the risqué video did not sit well with a lot of netizens – some called it raunchy, others erotic, soft porn and more. Some groups even allege that it could adversely affect the youth considering that Kylie has a lot of young fans and is considered a role model by many. Others even made the accusation that Kylie's gyrations on the video was meant as a cover-up for an uninspired song.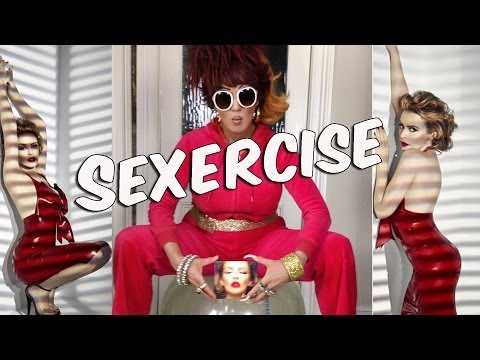 The video that has caused such a ruckus on the net shows the 45-year old Australian pop star sweating it out in a gym as she "romances" a pommel horse, does a raunchy move with a gym ball and some other racy moves. The video footage has Minogue caressing her spandex-clad body and also being fondled by half-naked women dancers. Kylie even showed off her "Sexercise" moves on television as a guest of chat show host Alan Carr on Chatty Man.
Some of the unfavorable comments that Sexercise got came from Pipa Smith of Safermedia, an organisation which seeks to lessen the harmful effect of media on society, families and children and Vivienne Pattinson of Mediawatch UK, a group campaigning for a "socially responsible media and against content which is potentially harmful." Unfavorable comments also came from disillusioned fans across age groups – from teenagers as young as 12-years old. It seems that this latest music video of Kylie Minogue backfired.