The summer season is nearly over and subsequently, all of your favorite clothing stores and online boutiques no longer carry new styles for summer. Instead, there are fall coats and colors in every aisle. Unfortunately, your schedule doesn't know that summer is over, so you still have a number of events to attend.
Restyling your current wardrobe to meet the needs of multiple event appearances—including baby showers, weddings, and graduation bashes—is exhausting. If you need help making your summer dresses versatile for fancy dress occasions and laid-back parties, check out this list and learn how to make a maxi, a slip dress, and a shift dress work for any occasion.
The Maxi
The easiest way to dress down any outfit is with sneakers and denim. There's nothing more casual than a jean jacket and some laceless slipons. Denim matches everything, no matter the cut or color of your dress. Match your sneakers to your outfit for some sophistication and instead of a purse, carry a chic leather and fringe mini backpack. You'll look practical and breezy at the same time.
To dress up your maxi, heels and jewelry are essential. If your dress is subtle and classic, choose a pair of strappy sandal heels in a matching color. Wearing a busy pattern and an original cut? Throw on a pair of non-traditional statement mule heels with a clashing print. Your jewelry should stay refined in silver or gold and a cute, graphic box purse completes your look.
The Slip Dress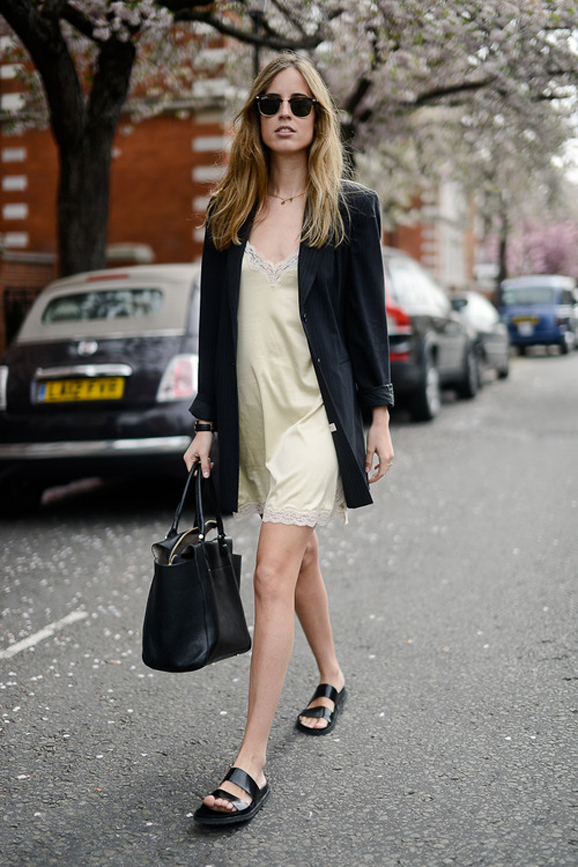 A slip dress can be complicated to accessorize for a daytime look, but wearing it over a simple, white tee can solve your problem. If you've got a dress with wild colors and patterns, find sneakers or flats to match and throw on a fall jacket—like a bomber jacket—to keep your ensemble effortless. Skip the jewelry and the purse and accessorize with sunglasses and a fabric pouch instead. If you're missing a white shirt from your collection of versatile basics, stock your closet with high-quality pieces from stores.
A dressed up slip requires little to no accessories. Don't cover your dress with anything and stay away from leggings, tights, and scarves. Keep your outfit simple, with a thick statement heel and a standout earring choice. A monogrammed envelope clutch will add a nice touch.
The Shift Dress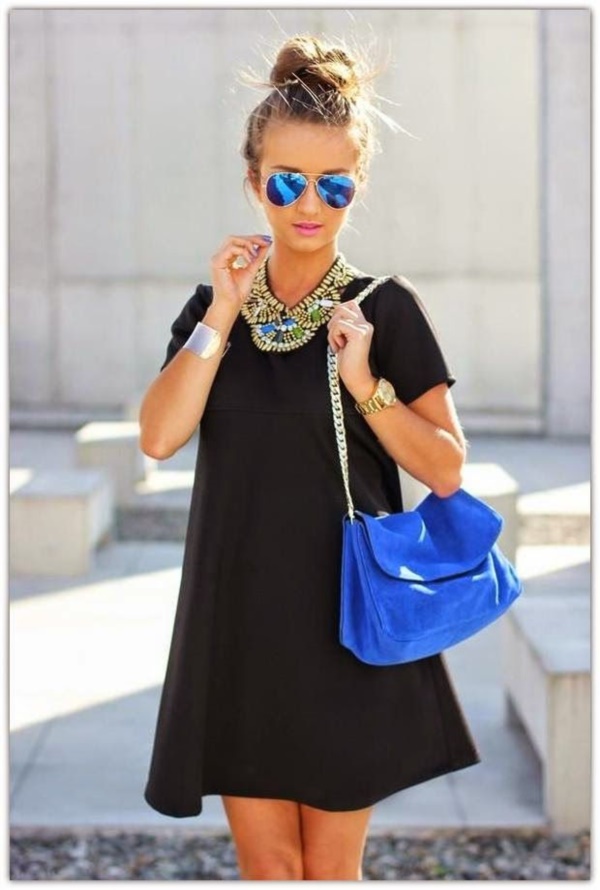 A slip dress as such a stunning silhouette that you don't want to crumple, wrinkle, or hide any part of its shape. To keep it appropriate for day wear, pair the dress with a nude sandal and simple accessories. Polished hoop earrings and metallic glasses are in-line with the minimal elegance of this outfit, while a colorful basket bag ensures you don't look too sleek and sophisticated.
While heels are the easiest way to dress up your shift dress, you can choose to get a little creative instead. Since it's already fall, wear your dress as a tunic over a pair of velvet bell bottoms. Metallic platforms and vintage jewelry brings back a quintessential 70s vibe. Put your essentials in a small, structured circle bag for one last touch of elegance.
The Finishing Touches
When it comes to completing an outfit, it takes more than just accessories to ensure a casual or formal look. Makeup is also an important, though oft forgotten, accessory. When you're trying to accentuate a laid-back look, you'll want to keep your makeup natural and your lips a light pink or nude color. Stay away from heavy liner and metallic eyeshadow. Instead, apply soft shades of brown for liner, eyeshadow, and mascara.
Formal events require a completely different look. Once you've chosen whether you want to accentuate your lip or your eye, you can decide on makeup colors. Generally, red lipstick and black eyeliner is the most versatile look, but you can also apply heavy eyeshadow and mascara to accentuate the colors in your dress. One thing to remember, a dramatic eye requires a neutral lip.
Final Thoughts
Discovering new ways to keep your outfits fresh doesn't require a complete wardrobe overhaul. When in doubt, turn to your accessories to create a look that suits your needs. Whether you want to create a formal ensemble or keep your attire casual, these tips should help. Use this list to reinvent your wardrobe and explore combinations you've never thought of.