Whatever your reason for staying in Sukhumvit might be, you must first decide where to spend your nights. There are dozens of amazing attractions, restaurants, and sights to enjoy as you explore this beautiful location, but before you start roaming the streets, consider how comfortable you wish to be once you lay down to sleep. No simple hotel is good enough to make such an exotic trip worth the time and effort. To end the day in peace and relaxation, consider a luxury hotel such as the Galleria 12.
These hotels understand that your accommodations should consist of more than just a bed and a simple breakfast spread. You deserve spectacular views, top-notch service, and spectacularly comfortable sleep. The Galleria 12 has a modern, sleek design and vibrant color scheme, allowing both business and holiday travelers alike to enjoy a luxurious experience from check in to check out.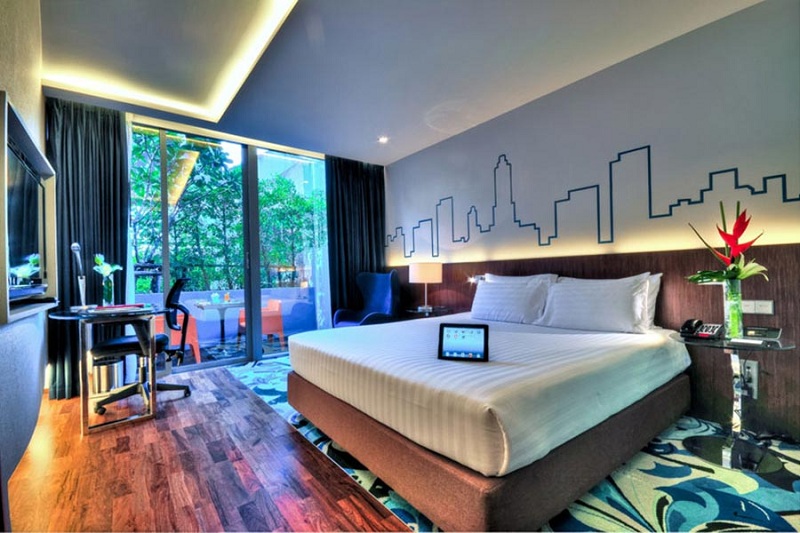 Once you decide where to stay, you must next decide which attractions to visit. Your hotel at Galleria 12 is near many famous restaurants, malls, and beautiful locations. Thailand is a country rich in culture, exotic cuisine, and friendly locals always happy to share a story. During the day, you can stop and taste delicious grilled foods sold by street vendors. It is recommended that you take a walk through one of the local markets and purchase some of the unique trinkets for sale there. By blending in with the local way of life, you'll experience an immersive, culturally enriching vacation. By the end of your visit, you will already have plans to come back.
Terminal 21
Terminal 21 is a famous shopping mall that recreates several world-famous cities, all under one roof. In a matter of minutes, you can walk from Tokyo City to London's Carnaby Street. Many visitors are shocked by the authenticity of the "cities" and how thorough the experience is. With nine floors to explore, you could spend an entire day inside this amazing mall without seeing all of its attractions. With the right hotel near Sukhumvit MRT, you can spend your time in Thailand within a short distance of this amazing mall. Just try not to spend all of your baht at once!
The Nightlife
Thailand is known throughout the world for its active nightlife. With many amazing, high-quality bars and clubs to visit, you might find yourself hard pressed to find time to sleep. If you came to Thailand due to business, this is often your best chance to take some time out for yourself and have a little fun.
Some bars are even on the rooftops of tall buildings, allowing you to see a 360-degree view of Bangkok unlike anything you might experience during the day. Bangkok is truly a city that never sleeps, and you have the opportunity to drink, laugh, and dance to your heart's content. To get the most out of your stay, be sure to book your hotel room as far in advance as possible.
Since Sukhumvit is so popular with tourists and other visitors, it is imperative that you book your trip not only early but also directly with your hotel. Booking early will give you access to the best rooms and views as well as possible deals on prices. When you book directly, you skip the middleman and deal directly with your hotel. That means that you will enjoy a better stay all around. Thailand is waiting for you, and the fun never ends.