Moving to New Zealand from the UK is a big step and there is a lot to consider when you are making the transition. You'll have to pack up everything you own, sell your old house in the UK, find a new one in New Zealand, move all of your possessions to your new home and adjust to life in your new country. Of course, it's all worth the effort and hassle if you find that living in New Zealand makes you happier than ever before.
In order to help your move go more successfully, here are some important dos and don'ts to remember when moving to New Zealand.
Do Not Try to Bring Natural Products into New Zealand
Make sure that you check your luggage for any natural items before you come through New Zealand customs, as biosecurity is taken very seriously. Even if you have an apple or an orange in your bag that you were intending to eat as a snack, you could risk an expensive fine. Check through your luggage thoroughly for any organic items.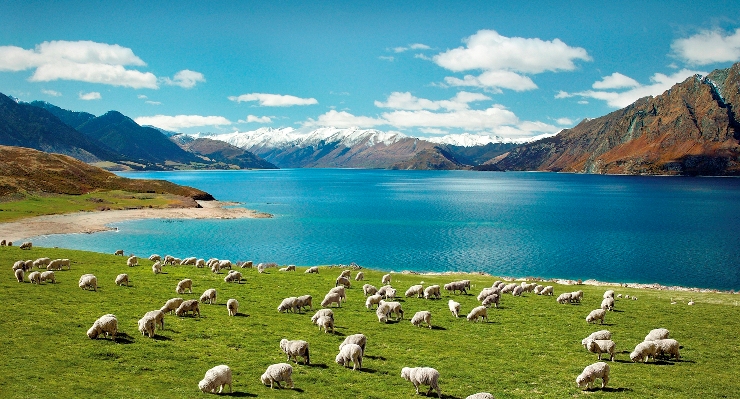 New Zealand is very strict about this because they are a small country that is isolated in the middle of the Pacific and it is important to protect the local plants and wildlife from any diseases or pests that could come in with organic items. Here is a website with a list of prohibited items, including food of any sort or equipment that was used with animals.
Do Learn About Maori Culture
The Maori are the indigenous people of New Zealand and their culture is complex and fascinating and is interwoven with the fabric of society, so it's important to understand it. For example, the All Blacks Rugby team will perform a traditional ceremonial "haka" dance before a game and the Maori phrase "kia ora" (hello) is commonly used in New Zealand English. The Maori people no longer live in grass skirts in the forest, they are modern members of society just like everyone else.
Visit the site of an ancient village to get a glimpse into the traditional Maori way of life, or take part in a pōwhiri – a traditional welcoming ceremony. There are also many great tours that will take you out into nature so that you can learn more about the Maori world view and the myths and legends surrounding the natural world. It is important to note that Maori culture has its own etiquette rules, so make sure that you research the proper way to behave prior to your visit.
Don't Be Shy
Don't be hesitant to speak to your new neighbours and make friends while you are living in New Zealand. Kiwis are known for being friendly and welcoming and they will often greet you with a warm smile and helpful advice. Get involved in your local community and it won't be long before you have met plenty of new Kiwi friends. You'll enjoy living in your new home a lot more when you have new friends to spend time with – being a brand new expat can be a little bit lonely.
Do Get Off the Beaten Path
While there are plenty of well-known beautiful attractions in New Zealand, there are also many amazing little spots that can be discovered when you get a car and venture off the beaten track. New Zealand is very sparsely populated so you will often find the perfect little hidden beach or remote forest where you can savour the beauty of nature.
Don't Forget Your Documents
When you are moving to New Zealand it is important to have your documents easily accessible, as you will need them when you are registering for services. You will likely need to have your marriage certificate, your birth certificate, your academic qualifications, your credit references, your CV, your New Zealand skilled visa application, any references from previous employers, your international driver's license and other documents. These documents should be photocopied and the originals should be kept in a safe place.
These are just a few things to keep in mind that will make moving to New Zealand a little easier and more enjoyable. It's a big life change, but once you are settled into your new home and making the most of life you'll be glad you decided to move to this beautiful country.